Archive for September 2nd, 2010
by admin on Sep.02, 2010, under spanked girlfriends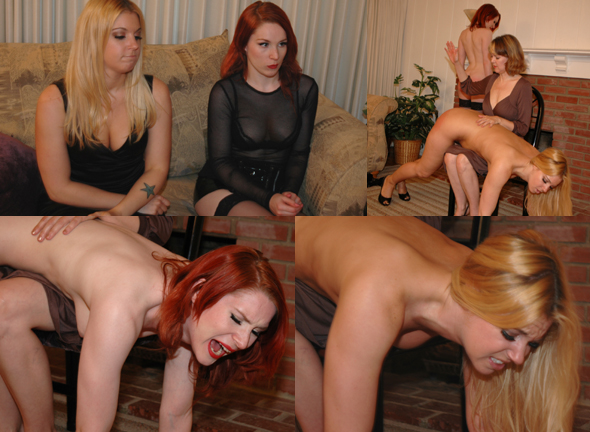 Clare Fonda has a site called Spanked Call Girls which is pretty amazing and always a kick to shoot for.  Typically the shoots are done in hotels (another story for another day) but this recent shoot featuring Hollie Stevens and Sophie Nova – which is now running on the site – was shot at a house. 
Sometimes Clare – who plays  a pimp on the site – goes to the homes of the girls, or brings them to her home, to spank them for their wrong doings.  Sophie and Hollie had great chemisty.  They seemed to take on distincitive characterizations that worked well off each other.  Sophie was the perky, bratty Brittish girl, Hollie was the tough America party girl. 
Together, they spelled trouble.  Check out the wardrobe to see how each model had a different idea as to how an escort might dress.  Different, but equally good. 
2 Comments
:
Spanked escorts
more...