by admin on May.01, 2012, under Spanking Interviews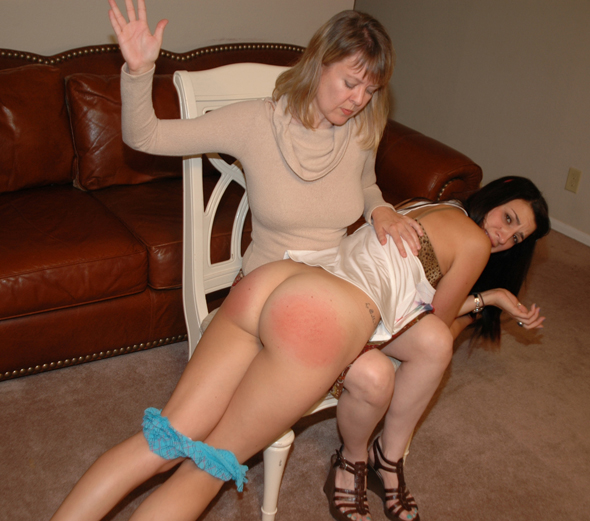 There is a model new to spanking scenes currently up on  Spanked Sweeties and her name is Riley.  I met Riley on a bikini shoot and she was talking about how she was spanked a lot growing up and also mentioned that she was interested in doing more shoots.  Hmmm.
So here she is being interviewed about her childhood spanking experiences and getting spanked by Clare Fonda, who plays here mom and also her nanny, who spanked her, too.  Riley has many fascinating stories and an amazing bubble butt.
What I found most interesting about her shoot, though, was how she reacted to being spanked.  She has a very low pain tolerance, so the spankings hurt her A LOT!  She has this rare reaction to being spanked that I'm sure a few of you reading have come across from time to time.  She has a nervous giggle.
When you hear this nervous giggle, you should know that this is the moment she is feeling the most pain, and she is fearing what it coming next.  In Sweeties, this causes her to break her young character mode a bit, but it something rare and worth seeing.  I recruited Riley for the new Spanking Sorority Girls site and just turn her loose as herself, so that these reactions make perfect sense.
Riley is very tall and strong and she can be found spanking Clare Fonda, who plays her anger management therapist, on Hot Girls Spanked.  Hope you guys enjoy Riley's scenes and very natural (and unusual) reactions as much as I do.
:Riley, spanked sweeties