Tag: madison young
by admin on Sep.12, 2012, under Spanked school girls, Spanking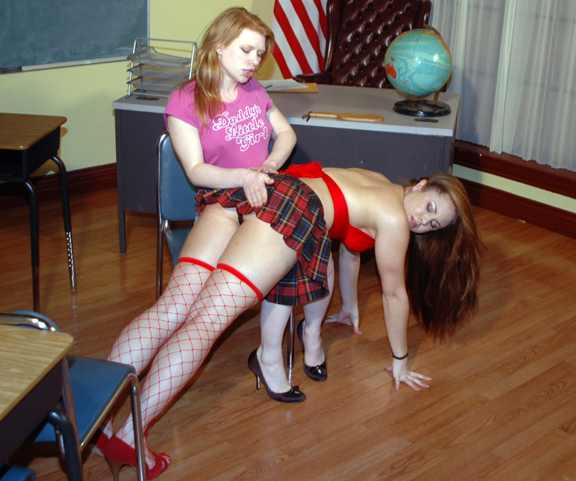 Recently I had a member of one of the spanking sites comment on how he didn't like the big school girl shoot because he thought guys were conditioned to only focus on two girls at a time.  I don't really agree with that as multiple girl spanking scenes have always been the most popular of what I shoot.  However, it is an interesting concept.  Two girls, one classroom.  The spanking is focused on only these two.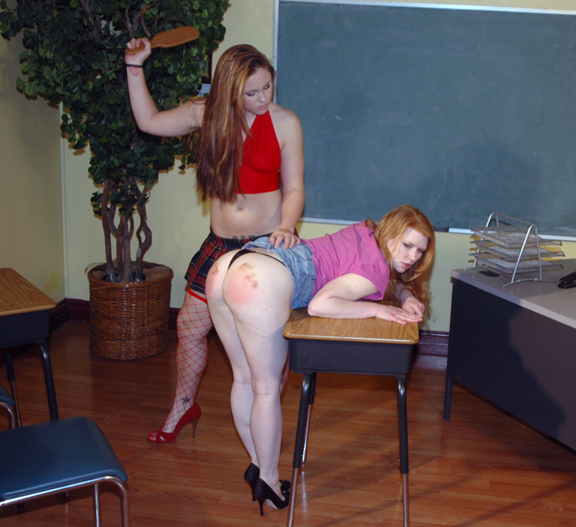 There is just such a scene running now on My Spanking Roommate.  It includes Madison Martin and the Teacher Assistant Tawnee (played by Madison Young).  They spank each other and paddle each other.  And I will admit this was a much easier shoot to manage with just two girls.  I am really crazy about the scene.  But I will admit it is not the same as having 8 schoolgirls spanked by two teachers.  Still, variety is nice.  And sometimes more cost-efficient for producers.
3 Comments
:Madison Martin, madison young
more...
by admin on Mar.14, 2012, under spanked girlfriends, Spanking, spanking soap opera

The last 2 episodes of My Spanking Roommate included wrestling and spanking.
Episode 101 found Kay Richards and her friend Ashley (played by Ariel X) wrestling each other, then spanking each other in Kay's bedroom.
Episode 102, now running, finds Madison Martin and Tawny (played by Madison Young) wrestling and spanking each other in an alley.
In both scenes, this animated spanking clip of wrestling and spanking was used as an example for the girls. Check it out and see if you can find any similarities.
1 Comment
:madison marting, madison young, My Spanking Roommate, wrestling & spanking
more...