Tag: Beverly Bacci
by admin on Nov.18, 2012, under Spanking
There is a new scene on Girl Spanks Girl called Punished Schoolgirl.  It stars Beverly Bacci, Clare Fonda and Lana Miller.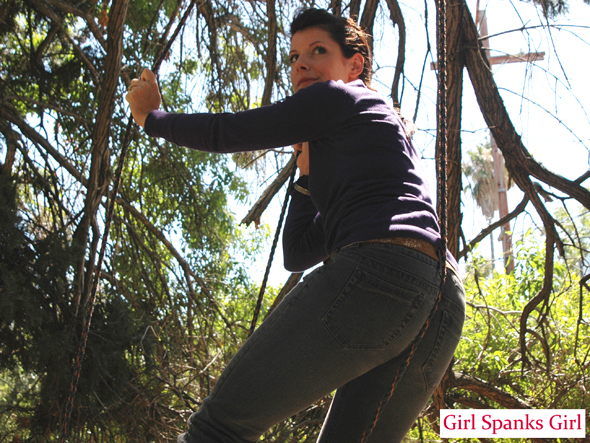 In the above photo Beverly swings on a tire outside Clare's old house, waiting to see how her mom (played by Clare) will punish her.  There are lots of interesting behind-the-scenes tidbits to this long epic.  The first centers on Beverly.  This was shot a few years ago, when Beverly was still taking spankings – now she only tops.  She was known to take a pretty decent spanking, but it was painful to her and it was not something she longed to get (unlike many of our spanko models who do enjoy spankings).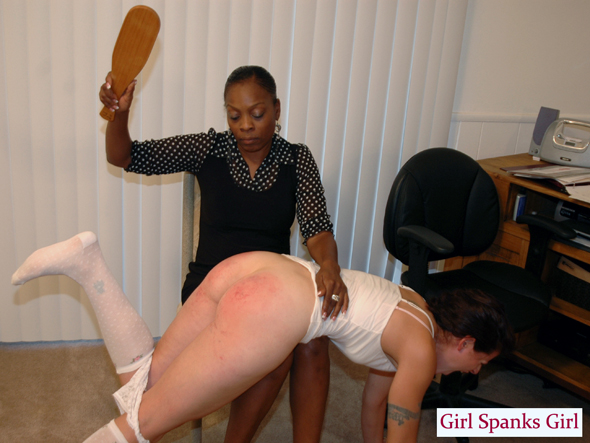 As this was a custom shoot, there were several long spanking scenes requested.  So Lana started spanking Beverly fairly lightly.  And I thought, oh, this is going to be one of "those" kind of shoots.  But as they day went on, the spankings got harder.  Then hairbrushes were added.  And as seen in the above photo, there were many hard whacks with a large wooden paddle.  It was becoming more and more intense for Beverly and she began crying.  Real tears.  And look what was happening to her poor bottom in the photo below.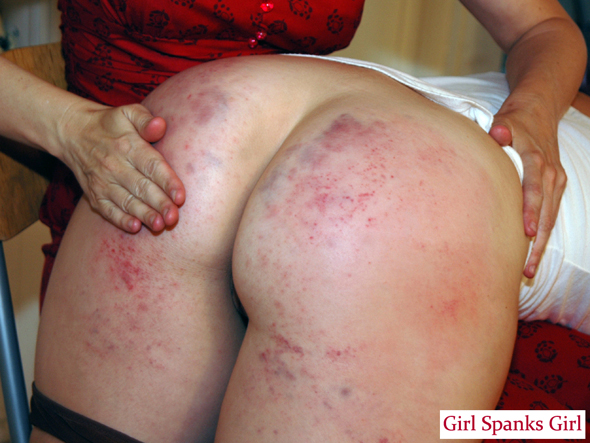 So Lana, as Principal Miller had spanked her to heavy marks.  Then Clare, as her mom, spanked her yet again, with hand and hairbrush.  By this time, Beverly was genuinely sobbing hard and heavy.  After this shoot, I understand that Beverly retired from taking spankings, and would only spank others.  From what I heard, she sent Clare a nice note explaining this and still wanted to be friends with Clare, but just couldn't take this much pain from someone without getting frustrated or even angry at the person who was delivering such and painful punishment.  Understandable.
So interestingly, what starts out as somewhat of a light spanking series develops into a heavy torrent of pain resulting in someone going beyone her limits and then retiring from getting spanked.  Noteworthy for sure.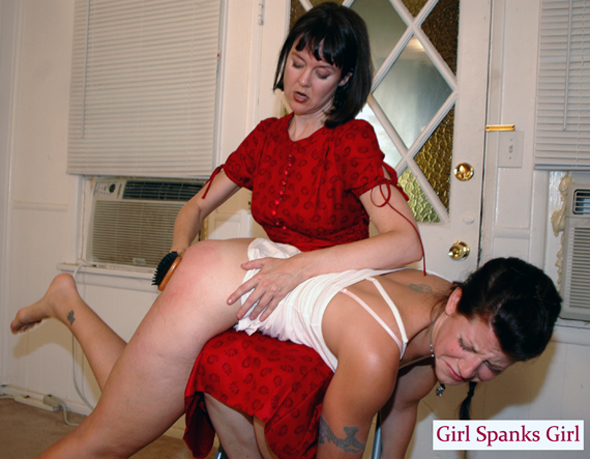 Also of note is that this is the last new spanking scene for Clare Fonda on the Girl Spanks Girl site.  Clare will still appear on another of the sites for a Christmas and New Year's episode, but is a bit sad for me to be posting her last new scene on Girl Spanks Girl (there will be some older scenes remastered for those who are big Clare fans though).

On another side note – there are no photos from this on the site, but the long series ends with (video only) Beverly getting a mouth-soaping, and of course, yet another spanking.  This is a really long series, done in the old fashioned style that custom guys (as well as most site fans) love, even with some voice overs from Beverly.  Definitely something worth checking out.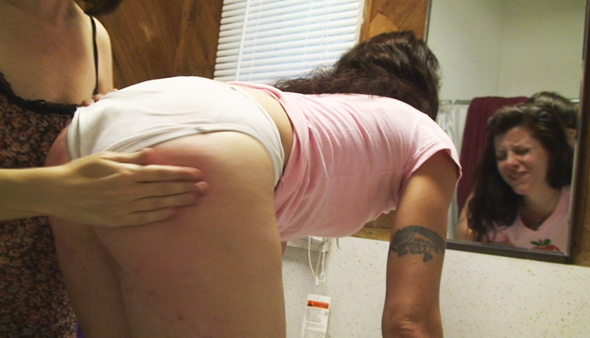 13 Comments
:Beverly Bacci, Clare Fonda, Lana Miller
more...