Archive for May 24th, 2012
by admin on May.24, 2012, under spanking sorority girls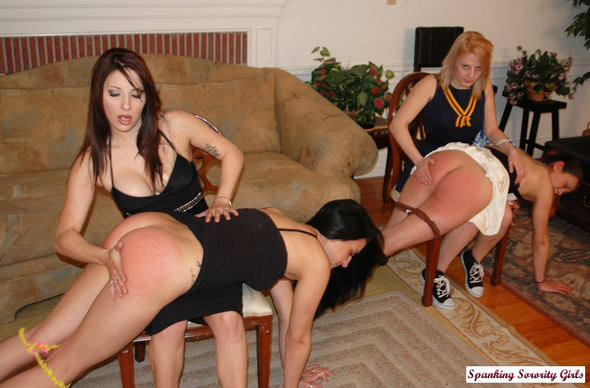 The Spanking Sorority Girls site is finally running properly.  It took a while to get all the bugs out, which is not uncommon for a new site that relies on several different people – producers, talent, web guys etc and some different companies – billing, server etc to get it launched.
The billing was a little screwy initially and some people had trouble with the 5 site membership.  Thanks to all those who braved the challenges and supported the new site.  It is running smoothly now, and building some steam.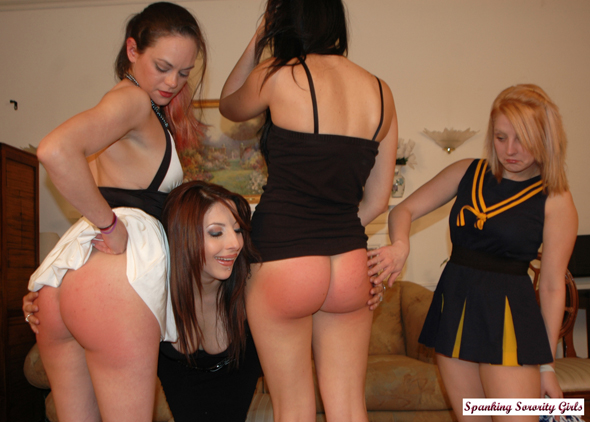 The present episode finds Kat (Katherine St. James) and Karina spanking Riley and Amaya Meda.  Riley did her first ever spanking shoot with us recently, which is running on Spanked Sweeties.  We loved her bubble butt and willingness to take spanking pain despite having a low tolerance for it, and a butt that gets red and speckled.  Her reactions are 100% real.
We were Amaya's first spanking shoot as well.  She is very edgy and can give a super hard hand spanking, which will be proven in future episodes.
The next episode will include most of the pledges and Roxy.  There have been some requests to have Roxy spank site star Veronica Ricci again, so there is a good bet that will happen.  Hey please check out Veronica's blog, called Spanking Veronica, and drop her a comment or two.  If you like the site, definitely let her know as she is a driving force behind it!
3 Comments
:Amaya Meda, Karina, Katherine St. James, Riley, spanking sorority girls, Veronica Ricci
more...