Archive for November 12th, 2012
by admin on Nov.12, 2012, under Spanking
I have been shooting fetish for quite some time and have shot hundreds of models.  But for the CFWW sites, we have officially worked with 249 female models.  Many of the regulars have shot over and over of course, but the next model NEW to the sites will become the official 250th model  (whooo hoooo!!).
Seems like it needs to be someone special.  So check out the official model list, which is found on the Girl Spanks Girl site, but has links to each site that a specific model appears in.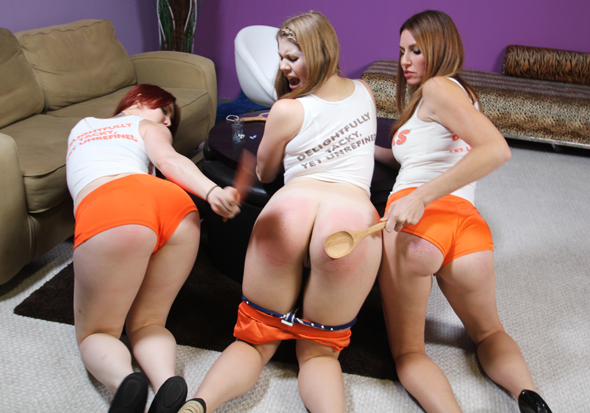 We shot yesterday with our 249th model, who is Jamie Lynn (seen in the above photo – Jamie is on the right – along with Veronica Ricci and Christy Cutie).  They shot scenes for the new site that stars Veronica Ricci.  We have yet to officially name the site, but we have shot a number of scenes, and we plan to launch it in January.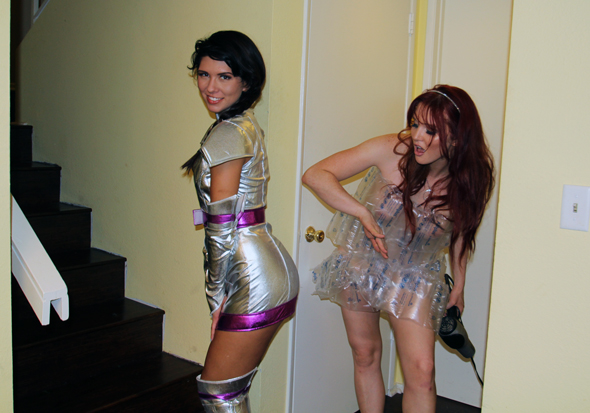 Daphne Sugar Rose (playing around behind the scenes with Veronica Ricci in above photo) also shot recently, model #248, also for the new site.  Crazy outfits, wouldn't you say?  All thanks to Veronica's wild and crazy imagination.  I think most of you will LOVE this new site.
In the meantime, I am WAY open to suggestions for model #250.  Has to be someone I haven't shot for the sites yet and can shoot in Los Angeles.  Check out the Model List and see what biggie I am missing.  And stay tuned for more teases on the new site.
15 Comments
:Christy Cutie, Daphne Sugar Rose Spanking, Veronica Ricci spanking
more...