Archive for April 11th, 2012
by admin on Apr.11, 2012, under Spanked school girls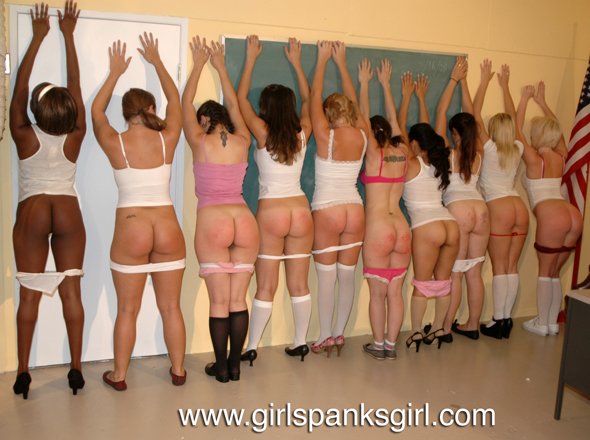 The first three Exclusive Education episodes were shot in standard definition.  And the girls brought their own uniforms, which of course did not match.  From EE4 on, it was HD and matching uniforms.  So you would think that if I had a favorite, it would be EE4, EE5 or EE6.
Well, I love them all, of course.  But I am going to be honest and tell you that EE1 was my least favorite and EE3 was my favorite.  Presently, EE3 is being remastered on Girl Spanks Girl.  When all of the 8 min. clips are up, it will complete the remastering project for this series.  So why was EE3 my favorite (so far)?
Well, mostly it's the star power of the ladies.  It had our own superstars Kay Richards and Madison Martin.
It included other spanking superstars such as Sarah Gregory and Sinn Sage.  It included one of the all time blonde hottie adult stars Kylee Reese.  Naomi Cruz was electric as the defiant student.  Bouncing bottoms.  Sinn got paddled.  It was one of Beverly Bocci's last shoots as a bottom.
Clare Fonda spanked so hard that her hand began to bleed.  What was not to love.  Hope you enjoy it as much as I did.  Now in WMV format, with higher  resolution.
2 Comments
:
Exclusive Education
more...