Archive for April 18th, 2012
by admin on Apr.18, 2012, under Spanking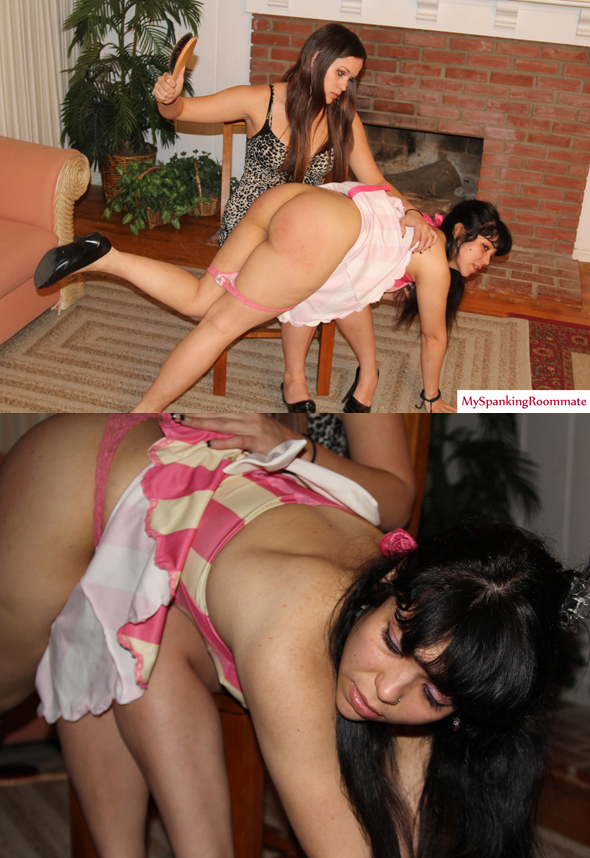 Lilia Spinoza has been blogging for a few weeks now, but this is my first chance to give a formal shout out.  Check out her blog Spanking Lilia.  She likes to write about her spanking shoot and various other fetish related goodies.
Lilia's latest scene on My Spanking Roommate just wrapped up today.  As one of the main stars of the site, you will never have to wait too long to see her in another episode.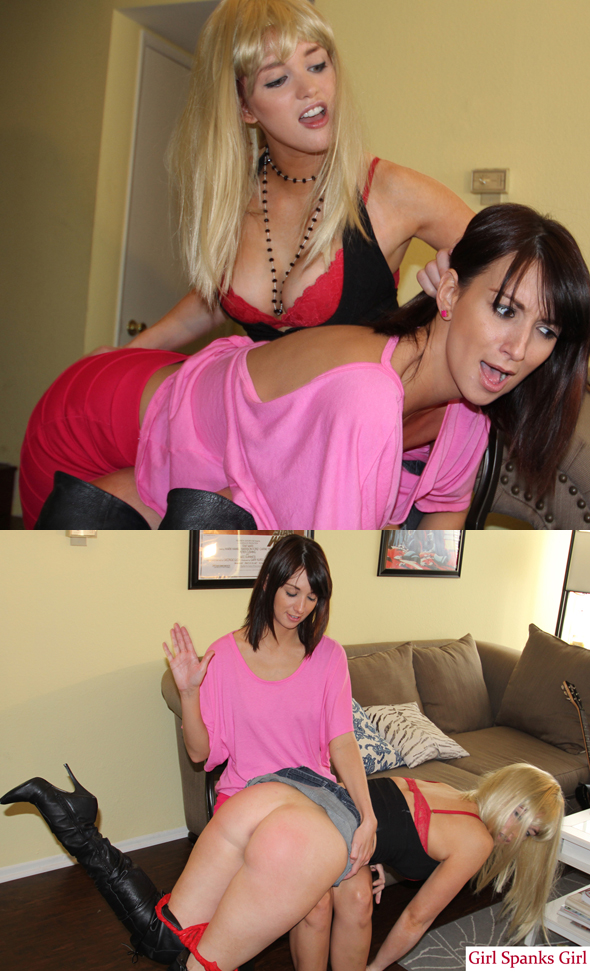 Veronica Ricci has also started a new spanking blog, called Spanking Veronica.   She has a terrific sense of humor and although she is new to spanking blogs, she has been blogging about other modeling work for quite some time.  So I look forward to lots of entertaining posts on spanking.
In the photos above, Veronica is spanking Katie Jordin for a scene from Girl Spanks Girl.  It was an erotic scene and the two made out, but the spanking was very hard.  Katie was said to have some bruising for a few days after the shoot.  Sorry about that, Katie.
Yes that looks like a blonde wig Veronica is sporting as she plays a Brittney Spears type pop diva character.  And everyone knows Britney probably gives a good spanking and certainly needs one.
2 Comments
:Lilia Spinoza, Veronica Ricci
more...