Archive for April 12th, 2012
by admin on Apr.12, 2012, under spanking sorority girls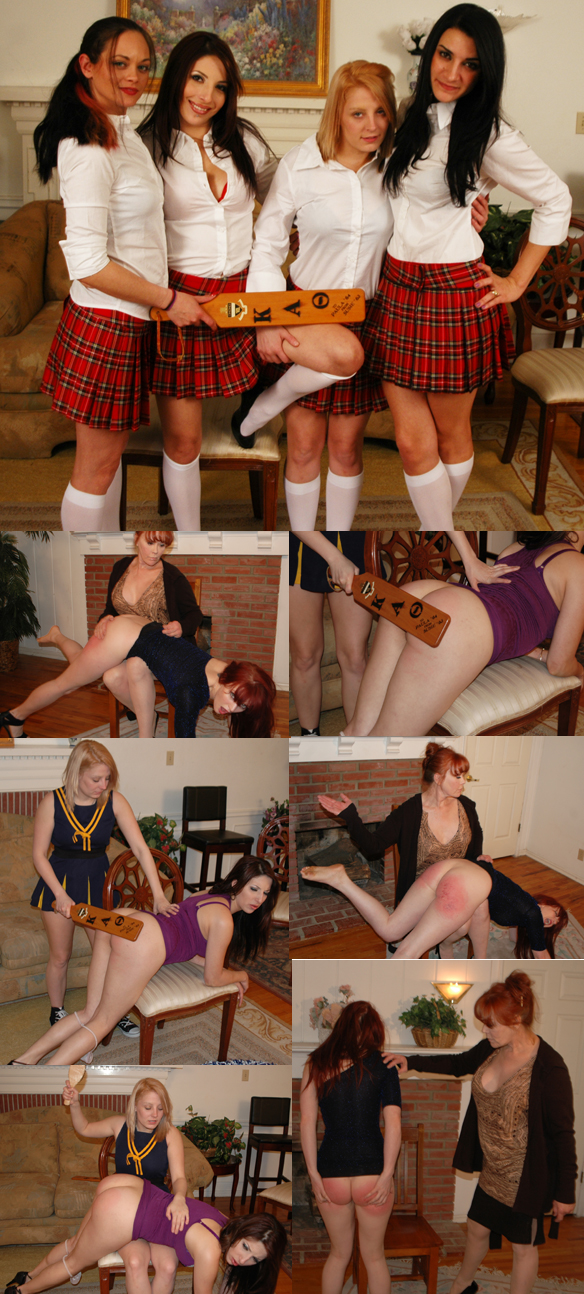 We have been rather quiet about this, but we have a new spanking site that opened  today called Spanking Sorority Girls.  It is an all female spanking site that stars Veronica Ricci as a young girl who lives at home with her mother (played by the powerful and stern Mistress Crystal).
IMPORTANT NOTE (MODIFIED FOR THIS POST): The site is available today, but not through Visa for a couple of weeks.  I will updated it in case anyone joins through non-Visa means.  But for you Visa guys (which I am myself), check back on the site in a couple of weeks.
When Veronica steals a car (she swears it is all a big misunderstanding) her mother resorts to something she has never tried before.  She gives Veronica a hard spanking.  This is spectacular and perhaps the best mother/daughter spanking scene I have ever filmed.  Very real and very hard.  So Mom will be sending Veronica off the a private school for wayward girls.
It is here in future episodes where Veronica will join the sorority.  In the meantime, episode two is also up in its entirety staring Katherine St. James and Karina.  And another episode with Veronica and her mother has just started updating.
Lots of round bottomed girls get hard spankings on this brand new site.  And Veronica Ricci is up to her usual girl-girl sexual exploration.  The site also stars Amaya Meda, Riley, Christy Cutie, Sarah Gregory and the tiny but powerful Roxy Jezel.  With more to come.
Please be one of the first to check it out and let me know what you think.  You can JOIN by visiting the site's join page.  There is also a highlight video you an check out from the main page by clicking on "view highlight video."
12 Comments
:Karina, Katherine St. James, spanking sorority girls, Veronica Ricci
more...