Archive for June 5th, 2012
by admin on Jun.05, 2012, under spanked call girls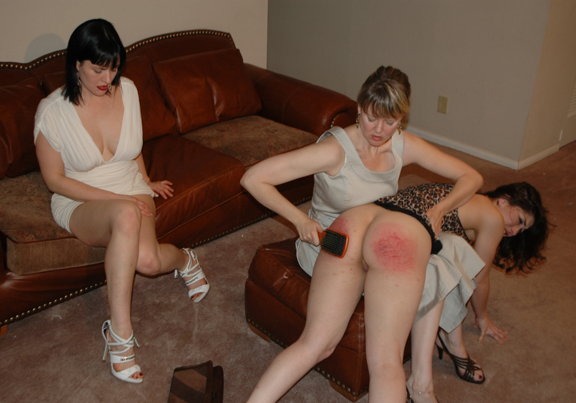 Clare Fonda's last spanking scene is now up on Spanked Call Girls.  In this scene, she tutors Snow in the ways of spanking (well her character that is, of course Snow is already an expert spanker).
Clare demonstrates by spanking Kay Richards (aka Kymberly Jane) and then she has Snow use the hairbrush on Kay.  Kay can take a super hard spanking, but her limits were definitely tested in this scene.  She was practically crying and she got even more speckled then she usually does.  She later confessed that she wanted to cut but her desire to be a trooper won out and she took more than she really planned to.
The scene ends, appropriately, with Clare spanking Snow.  The plan now is for Snow (and Lana) to be the madams on this site and often administer discipline to the wayward call girls.  And Clare's character has "gone off to Europe" so who knows, maybe there will be the occasional cameo call to Clare for advise.  One can only hope Madam Clare will have some long distance minutes available on her cell!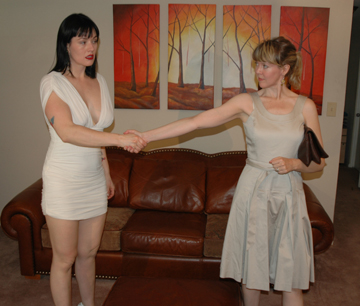 4 Comments
:Clare Fonda, Kay Richards, Kymberly Jane, Snow Mercy
more...