Archive for June 12th, 2012
by admin on Jun.12, 2012, under Spanking Interviews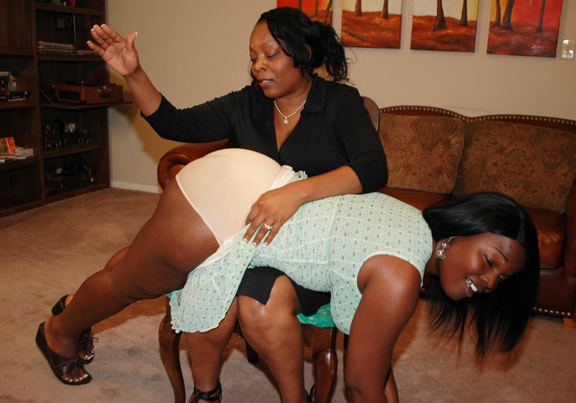 I have discovered over the years that actual relatives spanking each other is a hot item.  Do you guys agree with this?  For Sweeties some time ago, Clare and I shot two real sisters, Carmen and Bridgette, spanking each other and it was wildly popular.
Needless to say, it's not easy to find family members who are willing to spank each other – on camera for all to see that is.  But we have a home run with the Miller ladies.  Lana is Michelle's half sister in real life (though she plays her mom on Spanked Sweeties because Michelle's mom really spanked her growing up).  And Michelle once spanked her sister. So Lana's real life niece Mandee (who can be found in Exclusive Education 6 on Girl Spanks Girl) played Michelle's sister, who also was spanked regularly by mom.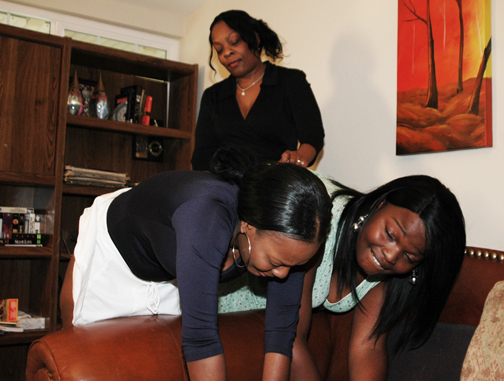 So there is lots of family spanking going on in this Sweeties.  I think Michelle felt a little strange about it before we started shooting, but the pain of Lana (who did NOT hold back in any way) spanking her soon gave her something to focus her attention on and she let all of her inhibitions go.  I am always on the lookout for more family members willing to spank on camera – so give me a holler if you know of any.
9 Comments
:Lana Miller, Mandee Miller, Michelle Miller, spanked sweeties
more...