by admin on Apr.09, 2012, under Spanking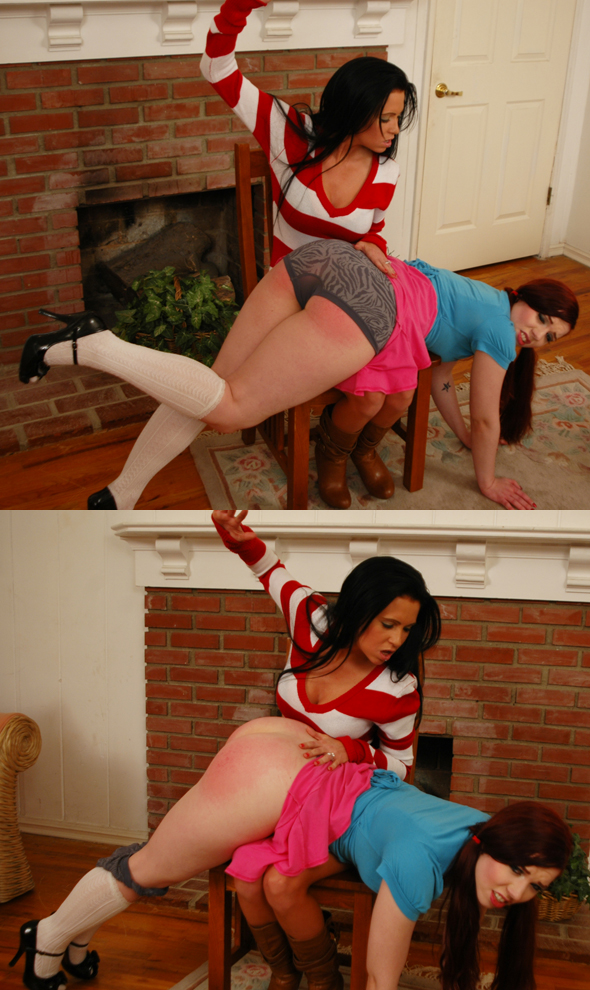 Shot recently with burlesque star Ludella Hahn.  She doesn't normally shoot spanking scenes, but she was gracious enough to offer up her spectacularly round bottom for Hot Girls Spanked.
In this scene, she is spanked by Chloe James, who is a porn star that is tiny but very, very spunky.  They were a great match.  And they both wanted to do a good job spanking each other.  In round one, it is Chloe, playing the sexy young step-mom, who spanks Ludella, playing the bratty same-aged step daughter.
Check it out if you want to see how hard Chloe spanked Ludella.  Certainly hard enough to get her white bottom bright red.  Coming soon, of course, will be Ludella's chance at revenge.  It was great to watch the wholesome style of Ludella vs. the super sexy charged style of Chloe.  Great contrast.
Ludella  asked if I could (this is her very cute direct quote) "mention that I'll be on the cover of JUNE LEG SHOW MAGAZINE on stands May 8th for those wanting to see more of my legs and butt 😉
Her networking pages are
:Chloe James, Ludella Hahn