Archive for July 24th, 2012
by admin on Jul.24, 2012, under Spanked school girls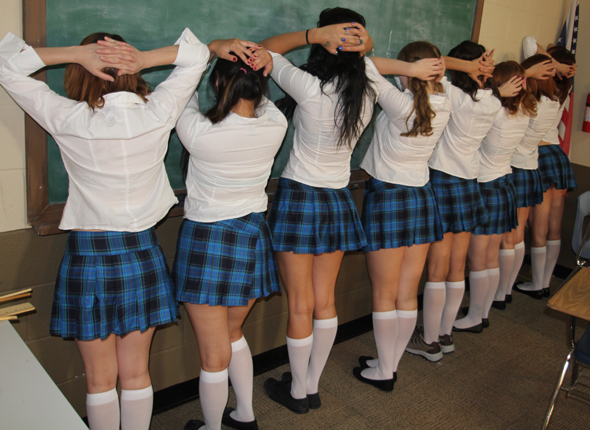 Couldn't resist the cheesy "in the can" title for this blog.   Above are the 8 students in Ms. Snow's class.  They were very naughty of course.  This scene will make its debut this Saturday on the Girl Spanks Girl site.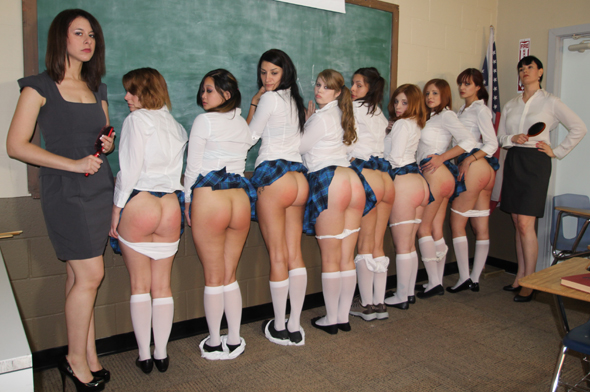 Snow Mercy (who plays the teacher Ms. Snow) continues to somehow look more amazing every year.  And of course delivers outstanding spankings.  This year, Sarah Gregory played Snow's Teacher's Assistant and she helped deliver the punishment.  I remember shooting the first scene in which Sarah topped some years ago.  She has come a long way since then and is also an excellent spanker.  She is great verbally as well and helped to keep this going as one unbelievably long scene without cutting while in the classroom.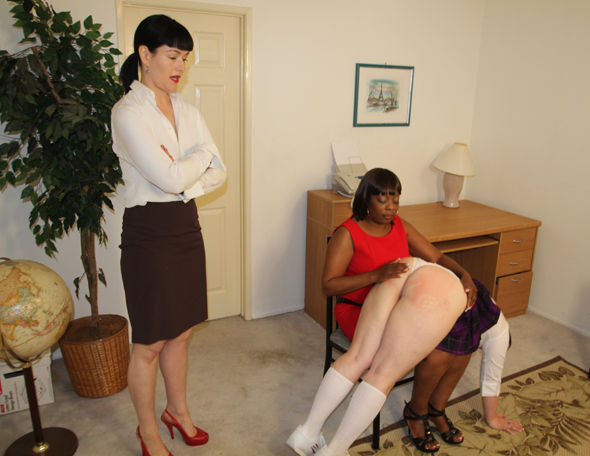 We also shot in Principal Miller's office.  Ms. Snow was called to the Principal's office and of course happened to walk in while Principal Miller was giving a student a sound spanking.   Lana Miller has appeared in every one of the Exclusive Education scenes – this is year seven.  Clare Fonda was sadly missed, but we are glad Lana could make an appearance.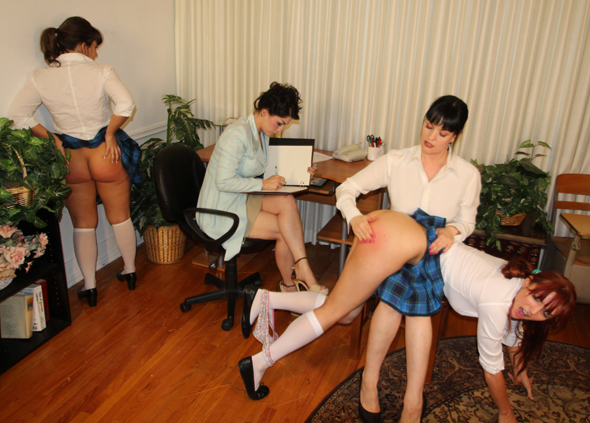 There is also a short scene in Brenda's office.  Brenda is Principal Miller's Assistant (played by Kay Richards).  As if Ms. Snow didn't have enough girls to spank in her own classroom, she has to spank Veronica Ricci, Cami Smalls and even Kay Richards in her own office!
I will have plenty more to share in future blogs about this massive shoot!
10 Comments
:Kay Richards, Sarah Gregory, Snow Mercy, spanked schoolgirls, Veronica Ricci
more...